How to Select the Right SEO Agency for Your Business in Dubai?
Choosing the right SEO agency for your business in Dubai can be a daunting task, especially with the number of agencies available in the market. However, the following tips can help you make the right decision: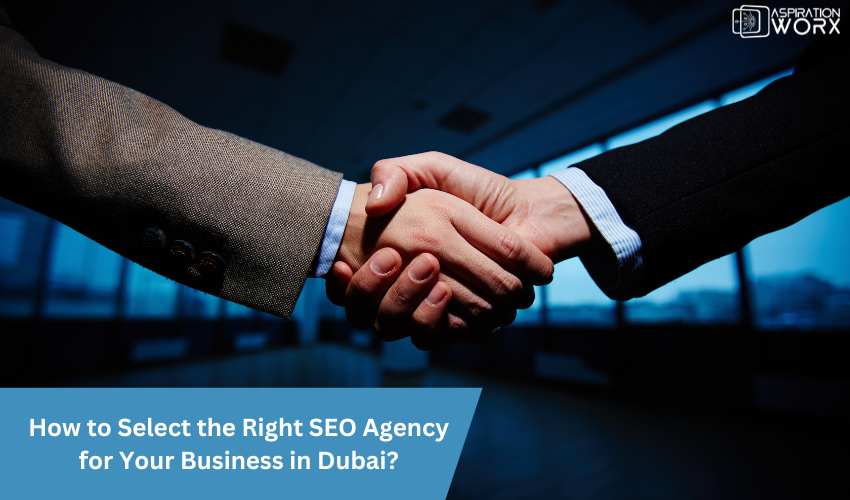 Define your SEO goals: Before you start looking for an agency, define your SEO goals and objectives. This will help you to choose an agency that aligns with your business needs.
Look for experience and expertise: Look for an agency that has experience working with businesses in your industry. Check their portfolio and case studies to see their track record in achieving results for their clients.
Check their methodology: Ask the agency about their SEO methodology and ensure that it aligns with your business goals. Look for an agency that uses ethical and white-hat SEO techniques to avoid penalties from search engines.
Consider their communication and reporting: Choose an agency that provides transparent communication and regular reporting. You should be able to track the progress of your SEO campaigns and receive regular updates on your website's performance.
Check their pricing: Compare the pricing and services of different SEO agencies to ensure that you are getting a fair deal. Avoid agencies that promise unrealistic results at low prices.
Read reviews and testimonials: Read online reviews and testimonials from their clients to get an idea of their reputation and customer satisfaction.
Consider their location: Choosing a local SEO agency in Dubai can be advantageous, as they have a better understanding of the local market and can provide personalized services.
Ask for referrals: If you have any colleagues, friends, or acquaintances who have used SEO services before, ask them for referrals. This can help you find an agency that has a proven track record and is trusted by people you know.
Look for industry awards and recognitions: Look for agencies that have received industry awards and recognitions for their work. This can be a sign of their expertise and credibility in the field.
Consider their team size and expertise: Consider the size and expertise of the agency's team. Look for an agency that has a diverse team with different skill sets and experience levels, as this can provide a more holistic approach to your SEO strategy.
Check their customer support: Choose an agency that provides excellent customer support and is responsive to your queries and concerns. This can ensure that your SEO campaigns are managed effectively and efficiently.
Look for additional services: Look for agencies that offer additional services such as social media management, content marketing, and PPC advertising. This can provide a more comprehensive digital marketing strategy for your business.
By considering these factors, you can choose the right SEO agency for your business in Dubai and achieve long-term success in your digital marketing efforts.